If you have already decided to spend your winter holidays in the alpine ski resorts, then that's a good idea because you will use a new technique in favor of your health.
So if you spend a weekend or at least 6 hours skiing, except that you will burn 3,000 calories, you can only lose weight for a week and change your body that you do not feel comfortable with.
Below you can find the most frequent skiing places by celebrities, as reported by CNN travel magazine.
1. Aspen, United States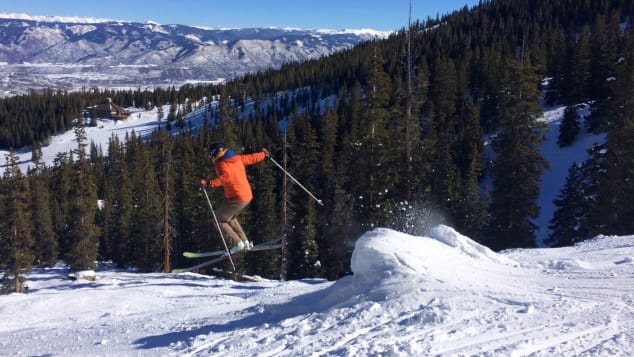 Aspen is the home rule municipality that is the county seat and the most populous municipality of Pitkin County, Colorado, United States. Its population was 6,658 at the 2010 United States Census. Aspen is in a remote area of the Rocky Mountains' Sawatch Range and Elk Mountains, read more .
2. Courchevel 1850, France
The 3 Valleys ski area is an exceptional, internationally-renowned playground. It is simply the biggest interconnected ski area in the world. Moreover, it is an extremely accessible ski area (50% easy runs) which is easy to get around (3 parallel valleys linked together by lifts or runs over the ridges, or passes) read more .
3. St. Moritz, Switzerland
St. Moritz is a luxury alpine resort town in Switzerland's Engadin valley. It has hosted the Winter Olympics twice, has the Cresta Run, a world-championship bobsled run made of natural ice, and an outdoor Olympic ice rink. Its frozen lake hosts polo, cricket and even horse racing on ice,  read more .
4. Whistler-Blackcomb, Canada
Whistler Blackcomb is a major ski resort located 121 km (75 mi) north of Vancouver, in British Columbia, Canada. By many measures it is the largest ski resort in North America; it is 50% larger than its nearest competitor in terms of size, has the greatest uphill lift capacity, and until 2009, read more .
Gstaad is an upscale resort town in the Bernese Oberland region of the Swiss Alps. Its soaring mountains and prestigious international boarding schools have long made it a holiday destination for royalty and celebrities, read more .
6. Samnaun,  Graubünden
Samnaun is a high Alpine village and a valley at the eastern end of Switzerland and a municipality in the Engiadina Bassa/Val Müstair Region in the Swiss canton of Graubünden, 
read more
 .
 The Yellowstone Club, also Yellowstone Ski Resort, is a private residential club, ski resort, and golf resort located in the state of Montana, USA, 
read more
 .
8. Big Horn Revelstoke, Canada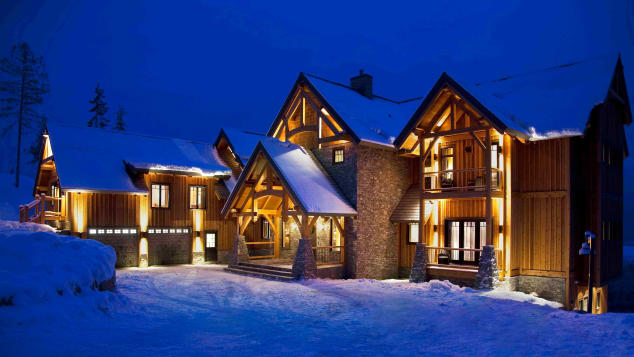 Nowhere on earth has powder like Canada. And nowhere on earth does luxury quite like the exclusive heli-retreat Bighorn in the elite resort of Revelstoke. Situated at the base of Revelstoke Mountain resort, Bighorn take the term 'big' and supersizes it, offering three floors of deluxe accommodation to cater to every whim, 
read more
 .
9. Dolomites, Italy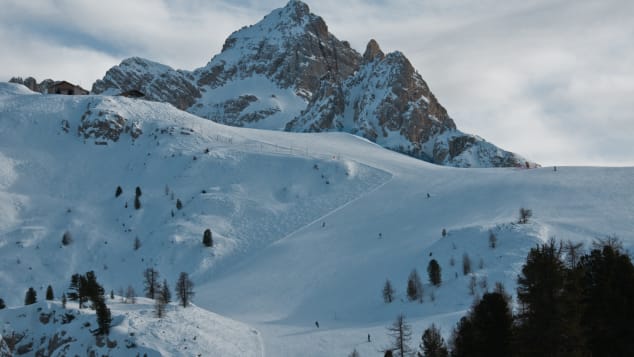 The Dolomites are a mountain range located in northeastern Italy. They form a part of the Southern Limestone Alps and extend from the River Adige in the west to the Piave Valley in the east, read more .
10. Megeve, France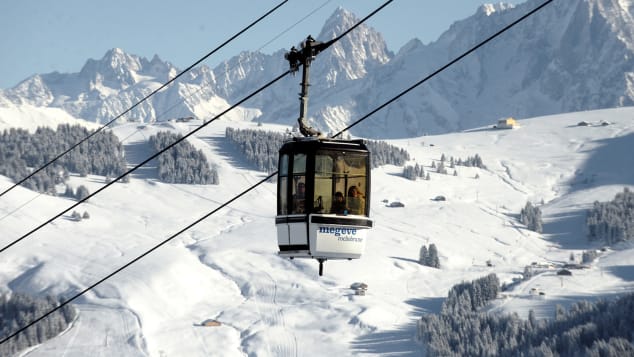 Megève is a ski resort village in the Alps of southeastern France, in the Mont Blanc massif. It offers downhill runs, snow parks and cross-country trails, with links to La Giettaz. The area features rustic-chic chalets, upmarket hotels and designer boutiques, read more.
11. Niseko, Japan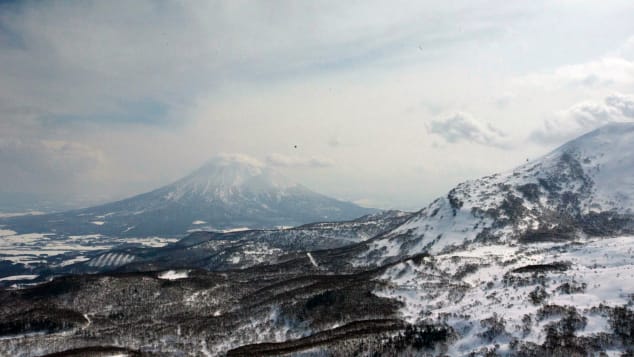 Niseko is a town on Japan's northern Hokkaido Island, near the dormant volcano of Mt. Yotei. Major ski centers like Niseko Mt. Resort Grand Hirafu occupy the slopes of Mt. Niseko-Annupuri. The surrounding mountains are dotted with numerous hot spring resorts, known as onset.
12. Chamonix Vallee Blanche, France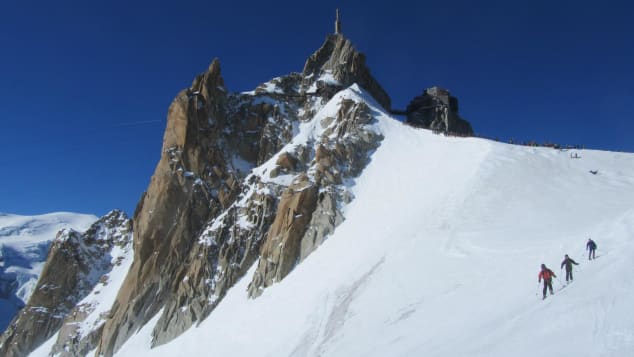 The most famous off-piste descent is doubtless the Valley Blanche, accessed via the Aiguille du Midi cable car and offering several variants. This glacial route is very popular in early spring, but is nethertheless a high-mountain intinerary and the presence of a mountain guide is strongly recommended, read more .
13. Jammu and Kashmir, India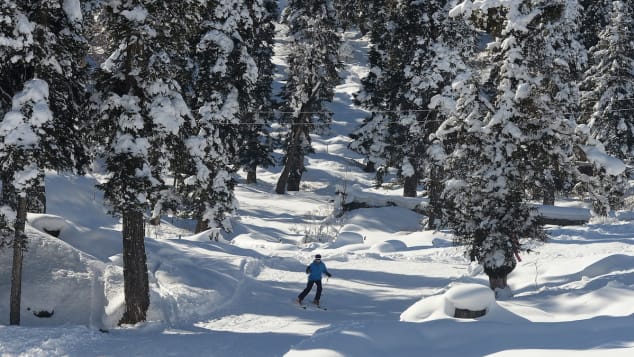 Jammu and Kashmir is a state in northern India, often denoted by the acronym J&K. It is located mostly in the Himalayan mountains, and shares borders with the states of Himachal Pradesh and Punjab to the south, read more .
Grand Teton National Park is in the northwest of the U.S state of Wyoming. It encompasses the Teton mountain range, the 4,000-meter Grand Teton peak, and the valley known as Jackson Hole. It's a popular destination in summer for skiing, mountaineering, hiking, backcountry camping and fishing, read more .
15. Asahi Dake, Japan
Mount Asahi is a mountain located in the town of Higashikawa, Hokkaido and the tallest mountain in the Japanese island of Hokkaido,  read more.
16. Skagway, United States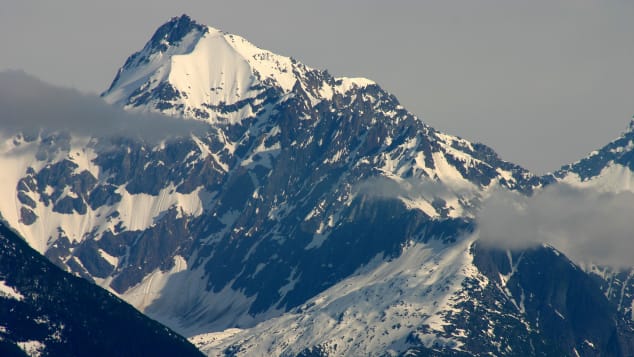 Skagway is a compact city in southeast Alaska, set along the popular cruise route the Inside Passage. It's home to gold-rush-era buildings, now preserved as part of the Klondike Gold Rush National Historical Park, read more .
17. Island Lake Lodge, Canada
Island Lake Lodge and catskiing is a back country resort located on 7,000 acres (28 km2) of mountainous terrain near Fernie B.C. Canada. Island Lake Lodge is situated in Fernie, British Columbia, Canada just beyond the Mount Fernie Provincial Park. During the winter cat-skiing operation, the Island Lake Resorts land holdings are used primarily by guests of the lodge, who access the lodge by snowcat, read more .
18. Dunton Hot Springs, United States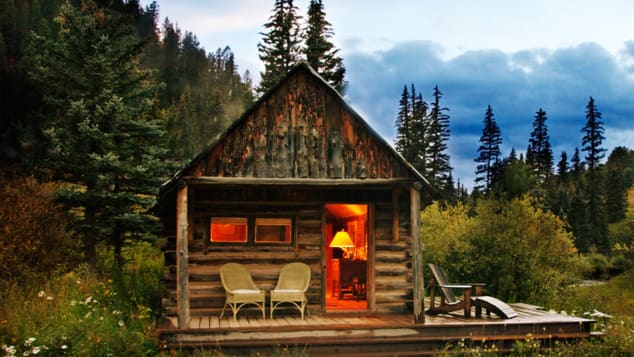 Dunton Hot Springs
, also known as 
Dunton, Colorado
 (though never officially incorporated), is a tiny huddle of log buildings that sits at 8,600 feet on the West Fork of the Dolores River in the San Juan Mountains in the Southwest corner of Colorado. Dunton is 35 miles (56 km) above Cortez, Colorado, and 25 miles (some very tough and in the winter inaccessible) miles southwest of Telluride, 
read more
.
19. Therme Vals, Switzerland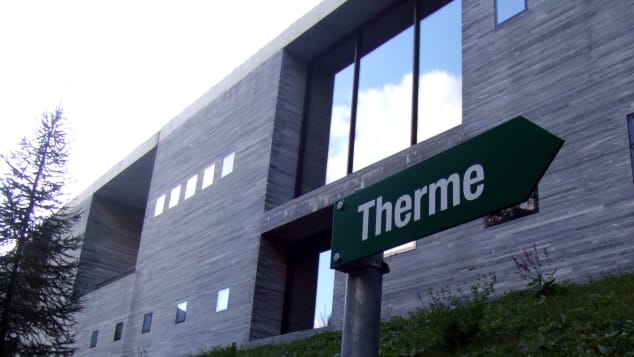 The pretty village of Vals is characterized by the dark, local quartzite used for roofing houses and to build the iconic thermal spa in the village. Vals is a Walser-German-speaking enclave in the Romansh dominated Val Lumnezia (Valley of Light). The Walsers migrated from Upper Valais some 700 years ago and settled in the highest alpine valleys of Switzerland, read more .
20. Nozawa Onsen
Nozawaonsen is a village located in Shimotakai District in northeast Nagano Prefecture, in the Chūbu region of Japan. As of 1 October 2016, the village had an estimated population of 3,480 and a population density of 60 persons per km², hread more .
Comments
comments